ThereOrSquare is an event planning app that offers a set of highly collaborative features for planning parties, social events, trips, etc. With all the tools in one place, and with all your friends helping with the planning process, hosting has never been easier.

Planning Made Easy
Only takes a few clicks to create an event

Highly Collaborative
Share responsibilities of planning with your friends

No Barrier To Use
Accessible on the app stores and web browser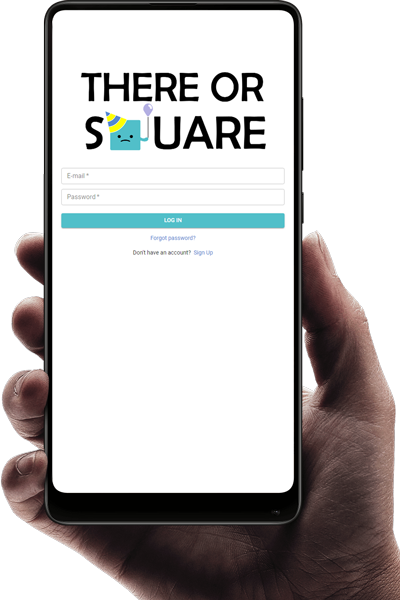 All-In-One Party Planning App
Collaboration tools to help make party planning a breeze

Ease Of Communication
Email, notifications, and chat keeps your friends up to date

Free To Use
Yep! You heard that right. Be sure to tell your friends!
There are many moving parts in planning a great party. With the right tools all in one place, hosting has never been easier.

Task List
Share or assign planning responsibilities

Potluck List
Collaborate on what everyone is bringing to the party

Polls
Vote to make decisions together

Quick Invitation
Events can be shared easily via links
Origins of our Party planning app
Parties and gatherings are fun, but planning them is a pain in the butt.  Chats and emails are messy, and important information can be lost easily within big group chats or email chains. 
We are a group of people who love hanging out with our friends, and will plan something any chance we get. We want a party planning app that not only makes the planning process more organized, but also allows friends to be involved in the planning process.
By incorporating project management techniques, we came up with ThereOrSquare. Planning parties is just like working on projects with many moving parts.  It works best if information are easy to find and all participants are involved every step of the way.
With ThereOrSquare, planning is no longer a burden on the host. With the help of your friends, we believe the process can be just as enjoyable as the event itself.